German-French Cleantech Webinar
24/03/2021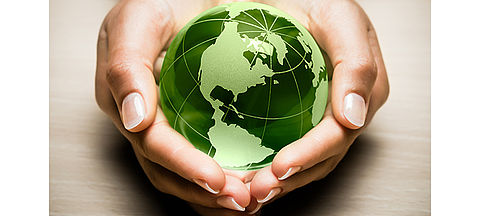 A deepened cooperation between Bavaria and the PACA region (Provence-Alpes-Côte-d'Azur) has already existed for many years - the environmental clusters of both regions now want to build on this.
The first block of the event will consist of keynote speeches on business opportunities and funding possibilities for companies and stakeholders from Bavaria, Germany and France. Here, BayFOR will also give a presentation on "How to be successful in European R&I-funding for Green Topics" and present European funding opportunities for actors - companies as well as scientists - from Bavaria in cooperation with French partners.
The second block of the webinar offers the possibility to introduce oneself in topic-specific sessions with short presentations and to exchange information on cooperation offers and requests. The following topics are available here:
Wastewater Treatment
Circular Economy
Soil / contaminated site remediation
Digitalization
A detailed program and more information about the webinar can be found here.
Event time: March 24, 2021, from 2:00 to 4:30 p.m.
Participation fee: The event is free of charge.
Registration: Register for the webinar here.
Language: The event will be held in English.
Contact at BayFOR:
Dr Thomas Ammerl
Head of Unit Environment, Energy & Bioeconomy
Phone: +49 89 9901888-120
E-mail: ammerl@no-spam-pleasebayfor.org
Twitter: @BayFOR_UEB
Back to events