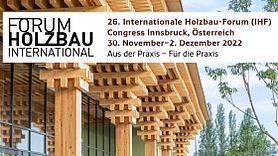 30/11/2022
26th International Wood Construction Conference
Innsbruck. From 30 November to 2 December 2022, FORUM HOLZBAU invites you to the 26th IHF in Innsbruck. The International Wood Construction Conference (IHF 2022) provides architects, engineers and builders with an opportunity to report on experiences, processes and goals related to wood structures and construction. At the same time, the conference provides an opportunity for architects, building officials, builders, craftspeople, practitioners and educators to learn about the latest developments and to exchange experiences. BayFOR will be on site to provide an overview of EU funding programmes on 1 December 2022.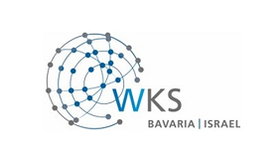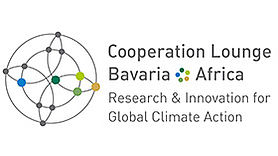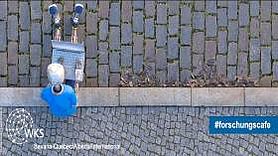 17/11/2022
Forschungscafé - Scientific Exchange in the pandemic
In times of COVID19, scientific networking trips are hardly feasible. The Scientific Coordination Office - WKS Bavaria-Québec/Alberta/International BayFOR has therefore launched a new platform, the virtual "Forschungscafé", in order to maintain dialogue on current topics related to research cooperation between these regions.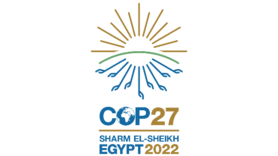 16/11/2022
BayFOR at COP27
From 6th to 18th November 2022, the 27th Conference of the Parties of the United Nations Framework Convention on Climate Change (COP27) will be held in Sharm El-Sheikh (Egypt). BayFOR will take part in the Green Zone on the joint exhibition booth of the German-Arab Chamber of Industry and Commerce. Our experts will inform visitors about EU funding opportunities for R&I projects with a focus on global climate action, and about potential cooperations with Bavarian stakeholders.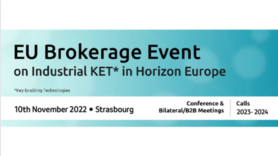 10/11/2022
EU Brokerage Event on KETs in Horizon Europe
On 10 November 2022, the 9th edition of the EU Brokerage Event on Industrial Key Enabling Technologies (KETs) in Horizon Europe will take place in Strasbourg (France). The National Contact Points (NCPs) Network and Enterprise Europe Network (EEN) of Grand E-Nov+ in collaboration with Enterprise Europe Network IMG Rheinland-Pfalz act as organisers. BayFOR supports this event as a co-organiser.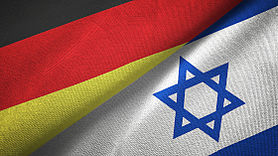 26/10/2022
Webinar on 14th German-Israeli Eureka Call for Proposals for Joint R&D Projects
On 26 October 2022, the Bavarian Research Alliance (BayFOR), the AiF GmbH and the Israel Innovation Authority invite stakeholders from Bavaria, Germany and Israel to a joint webinar on the new German-Israeli Eureka Call for Proposals for joint R&D projects.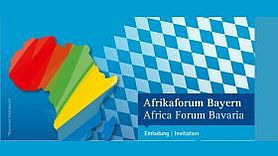 17/10/2022
Africa Forum Bavaria 2022
On October 17 and 18, 2022, the Africa Forum Bavaria in Augsburg offers a unique opportunity to get in touch with African and Bavarian stakeholders from key sectors such as digitalization, agri-food, infrastructure, automotive and green energy and to discuss cooperation opportunities. Taking into account current political and economic conditions, the congress will focus specifically on the development of individual sectors in Africa and highlight short- and medium-term opportunities for the development of individual markets. The Bavarian Research Alliance is represented at the Africa Forum with an information booth and will provide information on EU funding opportunities for joint R&I projects.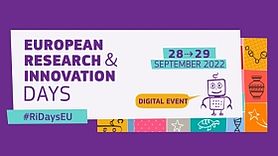 28/09/2022
European Research and Innovation Days 2022
The European Research and Innovation Days, the EU Commission's annual flagship Research and Innovation event, brings together policy makers, researchers, entrepreneurs and the public to discuss and shape the future of research and innovation in Europe and beyond. BayFOR will participate in the event.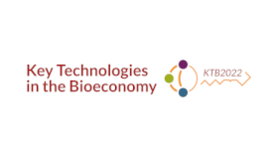 27/09/2022
BayFOR at the Key Technologies in the Bioeconomy Conference in Straubing
From 27 to 29 September 2022, the Global Bioeconomy Alliance Conference "Key Technologies in the Bioeconomy" will be held in Straubing (Bavaria) to bring together stakeholders from industry, science and politics to boost the global bioeconomy. BayFOR will take part in the event as an exhibitor and will provide information on EU funding with a focus on topics like circular economy and bioeconomy. At its booth, BayFOR will also present the EU-funded project LIGNOFLAG which deals with the topic of advanced biofuels.