Greek-Bavarian cooperation within the framework of European funding programmes for hydrogen technologies
23/06/2022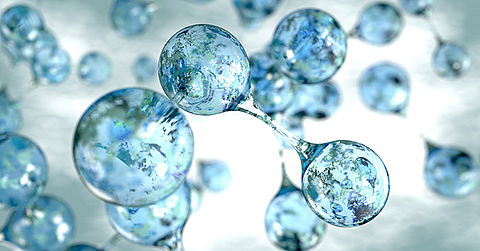 Especially in view of the envisaged reduction of dependence on fossil fuels and the desire to stop climate change, hydrogen is becoming more and more interesting as an environmentally conscious energy carrier. The EU Commission has also recognised this and offers attractive funding for hydrogen technology. The aim of this event is therefore to present the broad EU research funding in the field of hydrogen technology and to explore possible cooperation between Greek and Bavarian actors with the help of this EU funding. Furthermore, it aims to boost new business synergies and further networking and development of trade and investment partnerships.
The event will start with a welcome by representatives of the Greek Ministry of Foreign Affairs, the Greek Ministry of Environment and Energy and the Bavarian Ministry of Economic Affairs. The opening speech will be given by the Secretary General of Hydrogen Europe, an organisation representing European-based companies and stakeholders.
Event topics:
EU funding calls in the both Joint undertaking of clean aviation and clean hydrogen as well as hydrogen strategies of Greece and Bavaria.
After the President of the German-Greek Chamber of Industry and Commerce speaks about Greek-Bavarian cooperation, the presentation of the EU calls for proposals from the Joint Undertakings of Clean Aviation and Clean Hydrogen will follow. Here it becomes clear how important hydrogen technology is on the agenda of the EU Commission. Afterwards, the focus is on the hydrogen strategies of Greece and Bavaria. Because only those who know these can also take up local problems in a possible application at EU level and expect support from there. Afterwards, things will get concrete: it is about the possibilities of participation in EU projects. The event will conclude with a discussion and summary.
Event time
Thursday, 23 June 2022
09:00 - 11:45 hrs. (CEST)
Format
The event will take place online via ZOOM.
Agenda
Here you will find the preliminary agenda of the event.
Event language
English
Participation fee
Free of charge
Important note
The event is accessible by invitation only. To receive this, please use the contact below.
Registration
Please note that there is only a limited number of places available for this event. An early registration is recommended. Confirmations of participation will be sent by 22 June 2022 by sending you the online ZOOM link.
Contact at BayFOR
Dr Panteleïmon Panagiotou
Head of Unit ICT, Engineering & Natural Sciences
Phone: +49 (0)89 9901888-130
Email: panagiotou@no-spam-pleasebayfor.org
Back to events