FORKAST – Signs of the times for climate change
05/05/2009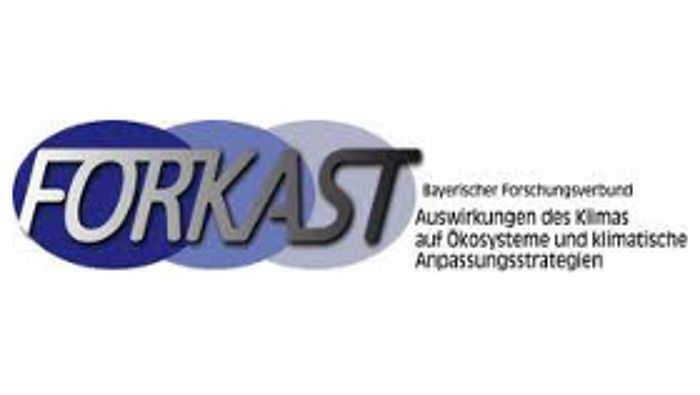 The scientists from 9 Chairs and Faculties from the universities of Bayreuth, Regensburg, Würzburg, Erlangen-Nürnberg and the Technical University Munich are moving in this regard into completely new scientific territory for climate research, since the issue of repercussions from extreme climatological events upon central-European eco-systems has thus far not been researched at a similar level of intensity and focus.
On the 4th and 5th of May 2009, the FORKAST scientists presented their research plans for the three-year funding period during their first two-day spring workshop at the Limnological Station of the Technical University Munich in Iffeldorf. The research cooperation, initiated on the 1st of March 2009, was funded by the Ministry for Science, Research and Art with support amounting to three million euros. FORKAST has thus become one of the three climate-protection-oriented research cooperations that are being funded under the auspices of the Bavarian Climate Programme 2020.
New ecological repercussions from climate change, such as extremely hot summers and extended periods of frost and snow, have long ceased to be categorised under the heading of a catastrophic scenario for the future. The repercussions from climate change are increasingly manifesting themselves in terms of the regional sphere, which can be measured in Bavaria through eco-systems with longevity such as forests, grasslands and lakes. Scientists have been anticipating, for a long time now, an increase in the frequency and intensity of extreme climatological events, which will undeniably show direct evidence of an impact upon flora and fauna, while impacting human beings indirectly as well. How exactly these developments are to be confronted with adequate and timely precautionary measures has thus far not been contemplated, for the most part, within the scope of climate research.
This challenge is now being met by the environmental and climate researchers in FORKAST, in that they analyse and subsequently develop, with the aid of recent findings, a basis for corresponding adaptive measures for organisms and ecosystems. The focus of the research methods are considerably interrelated and consist of: monitoring, the long-term observation of climatic changes and their effects
upon sensitive ecological systems, modelling, which comprises the assessment of monitoring findings, as well as experiments, which involve the recording of possible reactions of organisms and life communities to future anticipated conditions.
The spokesperson for the Research Cooperation Professor Dr. Carl Beierkuhnlein, holder of the Chair for Bio-Geography and Director for the elite study programme "Global Change Ecology in Bayreuth", is quite confident: "FORKAST is occupying, with their targeted research programme, a special niche in eco-system research and has a great opportunity, in light of their comprehensive network and inter-disciplinary expertise, to bring Bavaria to the forefront of German research regarding the effects of climate-change. And for this reason inestimable benefits shall emerge, whether they be sooner or later, for our society."
Spokesperson
Prof. Dr. Carl Beierkuhnlein, University of Bayreuth
Scientific & administrative coordination
Press contact
Ninetta Palmer, M.A.
Bavarian Research Alliance GmbH
Tele: +49 (0) 89 - 99 01 888 - 14
Tele: +49 (0) 89 - 99 01 888 - 29
E-Mail: palmer@no-spam-pleasebayfor.de