EU states agree on the governance of the European Research Area
26/11/2021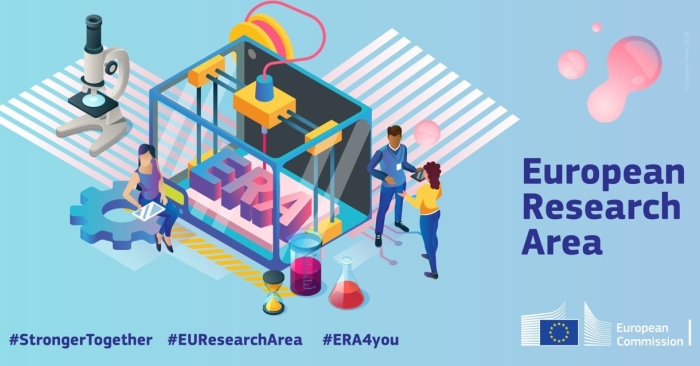 The Pact for Research and Innovation, proposed by the European Commission in July 2021, aims to lay the foundations for the European Research Area through four pillars:
Common Principles and Values in Research and Innovation;
Priority areas for action for future R&I cooperation in Europe;
Investment and reforms;
Simplified policy coordination and monitoring process.
The overall aim is to future-proof national research systems through a better structured ERA and to create attractive working conditions for researchers across Europe through more efficient coordination.

The Pact is not binding; the EU relies on the voluntary commitment of the member states. They are expected to announce their targets in early 2022.

To create the framework conditions defined in the Pact for R&I, the first political research agenda sets out twenty voluntary measures for the period 2022 to 2024. These include promoting attractive and sustainable research careers, improving EU-wide access to excellence and bringing science closer to the public.

Through a new expert group of the European Commission, the so-called ERA Forum, representatives of the Member States and the Commission will design and coordinate the implementation of the ERA measures from the beginning of 2022. What is new is that, from now on, the updating of the political agenda will also include countries associated with Horizon Europe, other third countries and stakeholders that have so far been excluded from the decision-making process, such as research organisations and university alliances.

Germany also plans to establish a "sub-group" to the ERA Forum in order to bring even more scientific expertise into the decision-making process.

With regard to the simplified monitoring procedure, the European Commission is called upon to establish a monitoring and evaluation framework for the ERA by mid-2022, which is to present a report on the implementation of the political agenda and review the progress made after 18 months.
Further information
Competitiveness Council press release: https://www.consilium.europa.eu/de/press/press-releases/2021/11/26/new-pact-and-governance-structure-for-the-european-research-area-era/
Council Recommendations on a Pact for Research and Innovation in Europe: https://data.consilium.europa.eu/doc/document/ST-13701-2021-INIT/de/pdf
Council conclusions on the future governance of the ERA: https://data.consilium.europa.eu/doc/document/ST-14308-2021-INIT/de/pdf