Description
Programme: Interreg V B – Alpine Space Programme 2014-2020
Period: 12/2015-12/2018
Funding amount: €2.3 million, of which €464,000 for Bavaria
Coordinator: Dr. Kai Zosseder, Chair of Hydrogeology, Technical University of Munich
Website: www.alpine-space.eu/projects/greta
Near-surface geothermal energy in the Alpine region
The Alps are a popular travel destination. However, growing numbers of visitors mean the region faces rising energy demand and higher carbon emissions.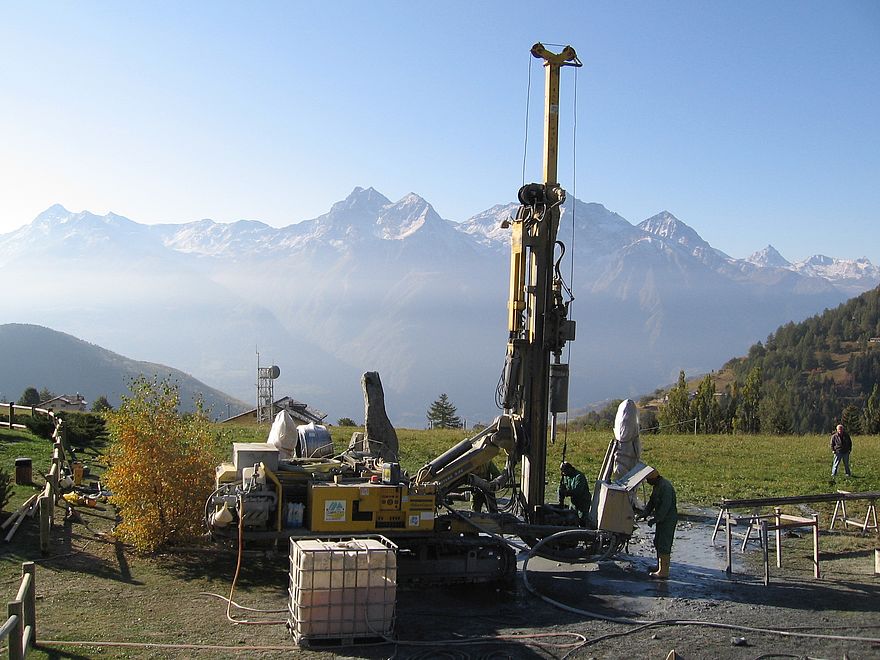 Better generation and use of renewable energies is therefore required. The goal of the Interreg project GRETA (Near-surface Geothermal Resources in the Territory of the Alpine Space) is to improve the sustainable use of near-surface geothermal energy in the Alpine region.
GRETA has three objectives:
To pool knowledge about approval and implementation practices for the use of near-surface geothermal energy between the countries of the Alpine region
To survey the potential of the entire area
To increase know-how among technical planners and regional authorities
To achieve these goals, geothermal potential maps are being produced. These serve as a decision basis for integrating near-surface geothermal energy into economic and environmental policy measures and can be used for the spatial planning of geothermal facilities by public and private stakeholders. The consortium is also developing guidelines for promoting the harmonisation of operational criteria and approval procedures. In addition, strategies will be designed to incorporate near-surface geothermal energy more extensively into policy measures.
Providing advice and support for the application and project development
Coordinating and cooperating with the National Contact Point
Editorial assistance
Supporting administrative activities