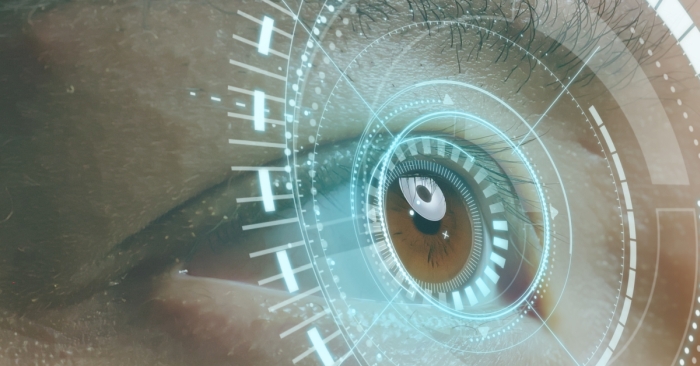 Description
Programme: ERA-NET NEURON (call: 2020 Sensory Disorders)
Funding amount: EUR 740,000, of which EUR 300,000 for Bavaria
Duration: 10/21-09/24
Coordinator: Prof. Dr. Jan Kremers, Erlangen University Hospital
Project code: BMBF: 01EW2101


EU project "AI D" - Artificial Intelligence for the Diagnosis of Retinal Diseases
Eye diseases such as age-related or inherited macular degenerations are often incurable and lead to progressive loss of vision in the central visual field. In order to test new therapies, more sensitive examination methods are required in order to be able to assess the effectiveness of these therapies. This is precisely what the EU project "AI D" wants to push forward.
Early diagnosis and treatment of age-related macular degeneration (AMD) and Stargardt's disease (SD)
Two major diseases, affecting the light-sensitive nerve tissue at the back of the eye (the retina,) are age-related macular degeneration (AMD) and Stargardt's disease (SD). These two diseases affect central vision and therefore, the region with the highest sensitivity, which is also used for perception of fine patterns, for instance during reading and driving. These diseases not only reduce the quality of life of patients, but also represent a major economic burden for society. The estimated cost of care and treatment for the affected patients in Europe was around EUR 30 billion in 2017.
In order to optimally help patients, the disease must be diagnosed and treated as early as possible. When new, better, therapies are introduced, sensitive methods of tracking their effects should also be available. For diagnosis, the latest developments in imaging and electrophysiological procedures now offer hope, as they allow examinations of the retina at a level that was not possible previously. New developments in data analysis using artificial intelligence also have great potential to improve diagnostic accuracy. However, these techniques and procedures have not yet been used in clinical practice.
New examination techniques and evaluation of the examination results with the help of artificial intelligence
The aim of the EU project "AI D" is to develop innovative methods and techniques for early and sensitive diagnosis as well as for comprehensive disease monitoring. The researchers want to develop methods with which the structure and function of retinal cells and cell circuits in patients and healthy subjects can be examined and compared. New imaging methods for the visualisation of cell structures, which likely play a role in AMD and SD, will be established in clinical practice. In addition, techniques for recording the function of retinal cells and cell circuits will be developed and refined. These techniques are intended to be used in the examination of patients and healthy individuals. Researchers expect to obtain a wealth of data, which can only be processed with novel techniques, such as artificial intelligence.
University Hospital Erlangen leads and coordinates the interdisciplinary AI D consortium with partners from Germany, France and Norway.
About ERA-NET NEURON
The ERA-NET NEURON network was founded in 2007 and consists of 27 research funding organisations and ministries from 23 countries. ERA-NET NEURON supports fundamental, clinical and translational research in the field of neurosciences by coordinating and optimising the research efforts and funding programmes of its partner countries. In addition to the common communication structures, the network plans and implements joint calls for proposals for transnational research projects every year.
Find out more here.
BayFOR @ Work
"BayFOR has been successfully supporting our research through supporting our funding applications for years, including the AI D project. Applications for European funding are always complex and multilayered – this is why BayFOR's expertise and friendly advice is all the more important. BayFOR will also continue to consult us in the implementation of the project."
Prof. Dr Jan Kremers