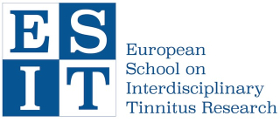 Description
Programme: Horizon 2020, Marie Skłodowska-Curie European Training Network (MSCA-ITN-ETN)
Funding amount: EUR 3.8 million
Period: 04/2017-03/2021
Coordinator: Dr Winfried Schlee, University Hospital Regensburg
Project code: 722064
Website: www.esit.tinnitusresearch.net
Versatile young specialists for tinnitus research
Since 1 April, 2017, the EU has been supporting ESIT, an Innovative Training Network (ITN) in the field of tinnitus research, that is primarily aimed at training young scientists. In the context of this ITN, twelve project partners, under the leadership of the University Hospital Regensburg, have set themselves the target of developing new methods for treating tinnitus. Essentially, the aim is to improve existing treatment paradigms, to implement new research methods, to carry out initial genetic studies on tinnitus and to develop the largest pan-European tinnitus database, which will make it possible to establish innovative solutions for personalised tinnitus treatment.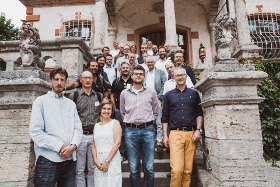 On the basis of specific, scientific issues, the 15 young researchers broaden their academic and social skills and also make important contacts in the fields of science and industry. A particular feature of ESIT is the close cooperation between academics, clinical and industrial partners and also patient organisations and health authorities. ESIT will therefore nurture a group of creative, business-oriented and innovative researchers who are prepared to make sustainable changes in clinical tinnitus management and to develop PhD training programmes for future students. Three positions have been created in Bavaria thanks to EU project funding.
In the application preparation phase, the consortium received BayIntAn funding to finance a working conference in Munich. This consortium meeting took place on the premises of BayFOR, Munich. During the entire application preparation process, there was an intensive exchange between BayFOR and the applicants.
Intensive application support
Editorial input on dissemination, data management, IP and exploitation
Support in planning and implementation of the Consortium Meeting in Munich
Cooperation with the department of research coordination at the University of Regensburg