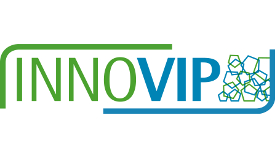 Buildings account for a particularly large proportion of global CO2 emissions (around one-third)1. As a consequence, the EU Commission's 2050 roadmap targets a reduction in the CO2 footprint of private and office buildings in Europe by 80% compared to 1990 levels2. Effective building insulation will play a crucial role in achieving these targets.
Effective insulation systems in buildings are key to optimizing their energy performance. Vacuum insulation panels (VIPs) are particularly promising in this regard. Evacuated materials can be extremely good insulators (far better than their non-evacuated equivalents) and panels based on them offer highly effective and space-saving solutions. Compared with conventional insulating materials however, VIPs tend to be relatively costly and difficult to use. They also lose some of their exceptional insulation properties during service life and there is scope to improve their sustainability. Moreover, to ensure a high level of market acceptance, the lifetime of the panels has to be improved.
The EU project INNOVIP ("Innovative multi-functional Vacuum-Insulation-Panels (VIPs) for use in the building sector") will progress VIP technology by addressing these key issues: The international project team led by the Munich-based Forschungsinstitut für Wärmeschutz e. V. will use innovative technologies and develop new materials, as well as improve production processes. Using a new type of protective envelope and alternative fillers – for example perlite – the INNOVIP consortium is aiming to make this highly-efficient solution more competitive. Moreover, the project partners will be working towards a further improvement in the efficiency of the VIPs as well as the development of features such as anti-mould coatings and increased fire resistance.
(1) IEA "Transition to sustainable buildings", ISBN: 978-92-64-20841-2
(2) KOM (2011) 112 final
Project aims and fields of work
The EU project INNOVIP aims to achieve a fundamental improvement in vacuum insulation panels for building insulation. Particular attention will be given to efficiency, price and service life. The solutions developed within the project will be flexible and suitable to both new and existing buildings (either internally or externally). In the long term, it is anticipated that these solutions will contribute significantly to reducing buildings' CO2 footprints.
Specifically, the project partners have defined the following goals:
to improve thermal performance by at least 25%
to achieve a minimum standardised service life of 25 years with minimum deterioration
to develop an innovative production process incorporating simplified wrapping procedures, and through this to reduce manufacturing costs by 30% compared with those of conventional vacuum insulation panels
to reduce insulation material costs by around 30% compared to established vacuum insulation systems and conventional insulating materials (based on the cost per square metre of thermally equivalent insulation systems)
to provide additional functionality and durability including resistance to deleterious effects such as mould growth
Target group
The INNOVIP project results are relevant for the following players:
European construction industry (architects, construction companies and planners, associations)
Public authorities such as cities and municipalities
VIP manufacturers and material suppliers
Interested members of the public
BayFOR as a partner
The Bavarian Research Alliance has been actively involved in the development and professional preparation of the EU application and now supports INNOVIP as a consortium partner with project management and dissemination of project results throughout the entire project.
Funding period
The INNOVIP project receives a funding of EUR 4.9 million from the European Union's Horizon 2020 research and innovation programme under grant agreement no. 723441 from October 2016 to April 2020.
Consortium
The INNOVIP consortium consists of 13 research institutes and companies from seven EU countries and Israel. The partners cover the entire value chain of the production and sale of insulation material – from raw material, components, production process, further processing with additional layers and features, system integration, sales and marketing as well as the final application.
Coordinator
Forschungsinstitut für Wärmeschutz e.V. München, Germany
(research institute for thermal insulation, known as FIW Munich)
Project partners
Bavarian Research Alliance GmbH, Germany
Fraunhofer Society for the Promotion of Applied Research, Germany
Hanita Coatings RCA Ltd., Israel
ITeCons - Instituto de Investigação e Desenvolvimento Tecnológico em Ciências da Construção, Portugal
Laboratoire national de métrologie et d'essais, France
L'Urederra, Fundación para el Desarrollo Tecnológico y Social, Spain
Mostostal Warszawa S.A., Poland
Nordisk Perlite ApS, Denmark
Oxford Brookes University, United Kingdom
SOPREMA, France
Technología Navarra de Nanoproductos S.L., Spain
va-Q-tec AG, Germany
Further information
Project website
Press release for project start
INNOVIP was successfully closed on July 31st 2020. Please check the contacts below for further information on results and follow-up activities.



MBA Gabriela Blumberger
Scientific Officer Information & Communication Technologies | Engineering & Natural Sciences and Project Manager
Phone: +49 89 9901888-132
Email: blumberger@no-spam-pleasebayfor.org