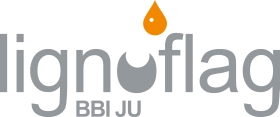 Sustainable Production of Cellulosic Ethanol
With growing greenhouse gas emissions in the transport sector, EU institutions are looking at renewables such as biofuels to decarbonize the mobility sector. Therefore, the EU has set targets to reduce greenhouse gas (GHG) emissions by 40% (compared to 1990 levels) by 2030. Already available and cost-effective technologies for the production of advanced biofuels such as cellulosic ethanol need to be quickly implemented as solely the transport sector accounts for 20% of GHG emissions in the European Union.

The EU project LIGNOFLAG ("Commercial flagship plant for bioethanol production involving a bio-based value chain built on lignocellulosic feedstock") will support the EU's objectives and thus accelerate the process of decarbonizing the transport sector. The project coordinator Clariant is currently building a first-of-its-kind commercial-scale flagship plant in the southwestern part of Romania for the production of cellulosic ethanol based on its innovative sunliquid® technology. LIGNOFLAG aims at optimizing the efficiency and increasing the production capacity of this plant to up to 60,000 tons of ethanol per year as well as to ensure a highly sustainable production process.

The product, cellulosic ethanol, is an advanced and truly sustainable biofuel, which is almost carbon neutral. It is produced from agricultural residues such as wheat straw and corn stover, which will be provided by local farmers. Thus, the new bioethanol plant will generate green jobs and economic growth in rural areas that might be struggling with underemployment and economic downturn.

From June 2017 to May 2023, the LIGNOFLAG project receives 24.7 million Euro funding from the Bio-Based Industries Joint Undertaking under the European Union's Horizon 2020 Research and Innovation Programme under Grant Agreement No. 709606. By setting up a commercial flagship plant for the sustainable production of cellulosic ethanol, the project will foster the transition towards a post-petroleum society in Europe.
Project Aims and Fields of Work
The main objective of the LIGNOFLAG project is to demonstrate a full-scale commercial plant for the production of cellulosic ethanol from agricultural residues using Clariant's sunliquid® technology. The new plant, with an annual production capacity of up to 60,000 tons, will be built in the southwestern part of Romania. The facility will be a flagship site, confirming competitiveness and sustainability of the sunliquid® technology at commercial scale.

At full capacity, the new plant will process up to 300,000 tons of cereal straw (e.g. wheat straw) annually, which will be sourced from local farmers. Co-products from the process like lignin will be used to generate renewable energy with the goal of making the plant independent from fossil energy sources. The other coproduct vinasse can be used as a fertilizer and brought back to the field, thus providing a tangible example of a circular economy. The cellulosic ethanol produced in the plant will therefore be an almost carbon neutral advanced biofuel.

The main objectives of the LIGNOFLAG project are:
Establishing an energy self-sufficient, highly sustainable production process for cellulosic ethanol by using co-products for renewable energy production and soil fertilization
Optimizing and increasing efficiency of the production process to up to 60,000 tons of ethanol annually
Defining a licensing model for the sunliquid® technology and showing its replication and growth potential for other areas in Romania and Europe
Developing a commercialisation strategy that includes distribution and marketing measures for cellulosic ethanol and the sunliquid® technology
The benefits of LIGNOFLAG for the European Society are:
Significant contribution to reducing greenhouse gas emissions and mitigating climate change
Creation of green jobs, especially in rural areas
Boost of local economies and creation of additional business opportunities
Extension of current biofuel production to new, currently underutilized non-food biomass
Improvement of overall performance and sustainability of biofuels
Stimulation of wide-spread implementation of cellulosic ethanol in the EU
Creation of a sustainable and competitive source of domestic renewable energy for the EU
Support of the transformation from a fossil-based economy to a bio-based, circular economy
Target Groups
The LIGNOFLAG project results are relevant to the following stakeholders:
Scientific community in the areas of renewable energy, second-generation biofuels and biotechnology, circular economy
Industry and associations in the fields of biotechnology, bioethanol and biofuel production as well as biomass production and conversion
Car manufacturers, transportation sector
Farmers (especially in Romania)
Political decision-makers
Interested public and end-users
LIGNOFLAG will disseminate its findings to these target groups through a project website, target-group specific information materials, presentations at events, key conferences and workshops, parliamentary evenings, scientific publications, press activities as well as e-newsletters.
BayFOR as Partner
BayFOR has been actively involved in the development and professional preparation of the application for EU funding. In close cooperation with the coordinator, BayFOR helped to prepare the contents of the application, especially for the "impact" and "implementation" parts. BayFOR also calculated the budget for these activities and prepared the draft of the Consortium Agreement.
As a project partner, BayFOR is the leader of the work package "Dissemination and Stakeholder Interaction" and, as such, is responsible for all project-related press and public relations activities.
Funding Period
From June 2017 to May 2023, the LIGNOFLAG project receives 24.7 million funding from the Bio-Based Industries Joint Undertaking under the European Union's Horizon 2020 Research and Innovation Programme under Grant Agreement No. 709606.




Consortium
Further information

Dr. Christian Librera
Vice President and Head of Business Line Biofuels & Derivatives
Clariant Produkte (Deutschland) GmbH
Semmelweisstraße 1
82152 Planegg
Germany
Phone: +49 (0) 89 710 661 0
Email: contact@no-spam-pleaselignoflag-project.eu