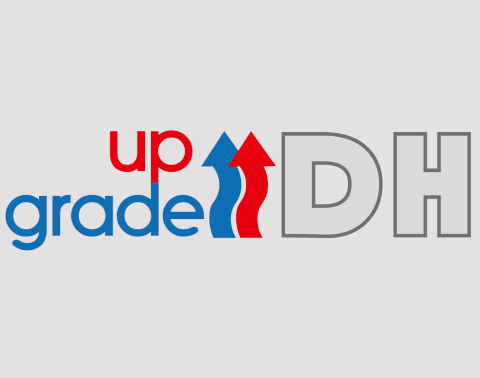 Description
Programme: Horizon 2020, Secure, Clean and Efficient Energy (SC3)
Funding amount: €2 million, of which €300,000 is allocated to Bavaria
Funding period: 05/2018–04/2021
Coordinator: Dominik Rutz, WIP Renewable Energies
Project number: 785014
Website: www.upgrade-dh.eu
EU Project Upgrade DH: Modernising district heating grids in Europe
Many district heating grids in Europe are outdated, still use energy from fossil fuels, and are not as efficient as they could be due to insufficient maintenance. Because of the long piping distance to the end consumer, a portion of the heat produced is often lost. The European project "Upgrade DH" seeks to change this.

It initiates and supports the modernisation of eight district heating grids in Bosnia-Herzegovina, Croatia, Denmark, Germany, Italy, Lithuania, the Netherlands, and Poland. The project results serve as the basis for the modernisation of other district heating grids in Europe, with the goal of improving their performance significantly overall.

Using these eight concrete examples, the project documents how to efficiently analyse the current state of a district heating grid and how modernisation is best achieved. The upgrading process includes efficiency measures, the integration of renewable energies, and sector coupling. The upgrading of the eight district heating grids should save more than 190 gigawatt hours of primary energy and 77, 000 tonnes of greenhouse gas emissions per year as well as increase waste heat utilisation by more than six percent.

Upgrade DH does not just provide assistance with modernisation processes, it also supports innovative business and organisation models for selected district heating grids. The project partners provide training on this topic and establish regional and national action plans. The final result is an image campaign for modern district heating grids with the goal of acquiring new local customers.

Comments on BayFOR's contribution:

"District heating can considerably contribute to provide environmentally-friendly and inexpensive heat energy to cities and densely populated areas. To do so, however, district heating systems must be efficient and, above all, operated by using renewable energies. To assist with this, we submitted the Upgrade DH project proposal to the European Commission in 2017. BayFOR provided excellent advice during the complex application process, which we are greatly thankful for."

Dominik Rutz
WIP Renewable Energies
Sylvensteinstr. 2
81369 Munich
Phone: +49 (0)89 720 12 739
Email: dominik.rutz@no-spam-pleasewip-munich.de