16th International Symposium on Environmental Pollution and its Impact on Life in the Mediterranean Region in Ioannina - Greece
24/09/2011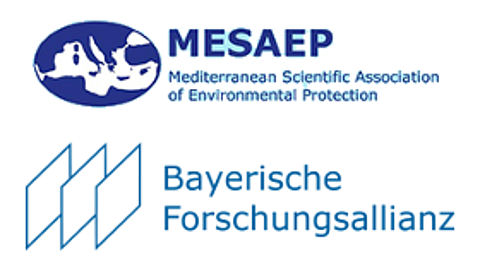 Water scarcity increases the pressure for sustainable water management and deeper understanding of how water resources deteriorate over time and space. Therefore this year's symposium will focus on the Sustainable Water Management.
The objectives of the symposium provide opportunities for scientists of different countries to:
exchange recent results related to the processes of environmental pollution and its effects on public health in the Mediterranean region
discuss current technological and legal measures to avoid or reduce the degradation of the environment
present suggestions and recommendations to the regulatory authorities on environmental quality and safety in the Mediterranean and other neighbouring countries.
BayFOR is involved in this conference with a presentation on European research funding opportunities in Energy & Environment for the MENA countries (Mediterranean & North Africa) to improve the cooperation possibilities for Bavarian scientific and/or industrial actors.
Further Information: For further information please click here.
Organiser: MESAEP Mediterranean Scientific Association of Environmental Protection
Venue: Grand Serai Congress & Spa, Ioannina - Greece
Application: The participation fee will be 250 € for MESAEP members, 350 € for non members and 150 € for students. To register at the symposia please use the registration form.
As the number of participants is limited, a binding registration is necessary.
For further questions please contact:
Prof. George Pilidis
President of MESAEP
Department of Biological Applications & Technologies
University of Ioannina (UOI)
45110 Ioannina-Greece
E-mail: gpilidis@no-spam-pleaseuoi.gr
Contact BayFOR:
Dr. Thomas Ammerl
Head of unit Environment & Energy
fon +49 (0) 89 - 9901888 - 120
fax +49 (0) 89 - 9901888 - 29
mail ammerl@no-spam-pleasebayfor.org
web www.bayfor.org
Back to events