BayFIA @ MedtecLIVE & Medtech Summit
30/06/2020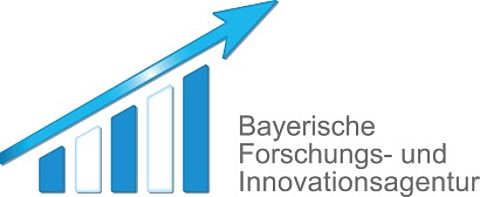 Nuremberg. The international MedtecLIVE & Medtec Summit congress is one of the top meetings of the healthcare sector in Europe. At this established annual key event, the Bavarian Research Alliance (BayFOR) will advise interested visitors on European funding opportunities in the field of Health Research und Biotechnology.
For the first time in 2020, MedTech Summit and MedtecLIVE will be integrated to one major platform, which will give congress participants and trade fair visitors from all over the world the opportunity to acquire practice-oriented knowledge in the lecture areas right in the exhibition halls and engage in networking activities in the B2B event "Partnering".
You will meet representatives of the entire medical technology and healthcare industry.

More than 50 high-level speakers will give you latest insights, among others coming from the following institutions and companies:
Siemens Healthineers
GE Healthcare
IBM Watson Center
mdc medical device certification
Technical University Munich
University Hospital Heidelberg
University of Oxford
Estonian Connected Health Cluster
MedTech Summit addresses at a lot of trendsetting topics such as such as artificial intelligence, digital tools and innovative healthcare while also focusing on the most important current challenges like manufacturing processes, regulation and networked health.

MedtecLIVE will not just be a presentation forum, but also an event at which the foundation for new networks, promising business relationships and innovations can be laid. MedtecLIVE will offer visitors and exhibitors an insight into future developments in the medical technology industry. Come and see for yourself!

Bavarian Research and Innovation Agency (BayFIA) Innovative companies and inventors, universities and research institutions, authorities and municipalities – they all contribute to Bavaria's leading role as a centre for science and technology in Germany, Europe and across the world. The Bavarian Research and Innovation Agency's goal is to support Bavaria-based stakeholders in sustaining and strengthening this position.

The Bavarian Research Alliance GmbH
BayFOR will attend the MedtecLIVE-congress as a partner organisation of BayFIA and as well as the central contact point considering EU-Research Funding opportunities in Bavaria. As a Bavarian stakeholder, you can benefit from BayFOR's expertise in regional, national and European research funding. We can support your project from initiation to completion - including all project management issues. Our scientific experts provide subject-specific information and offer strategic advice and active support for initiating projects, setting up international research consortia and writing and submitting proposal applications. Upon successful evaluation, BayFOR is able to provide support during grant preparation with the European Commission and, when requested, BayFOR provides support with project management throughout the project duration.


Date & Time
30 June – 2 July 2020
daily 10am - 5pm

Venue
Messezentrum, 90471 Nuremburg
More Information
Contact at BayFOR
Dr Mikhail Antonkin
Gesundheitsforschung & Biotechnologie
Phone: +49 (0) 911 50715950
Email: antonkin@no-spam-pleasebayfor.org
Back to events