BayFOR at the Franken Finance Festival 2023
05/07/2023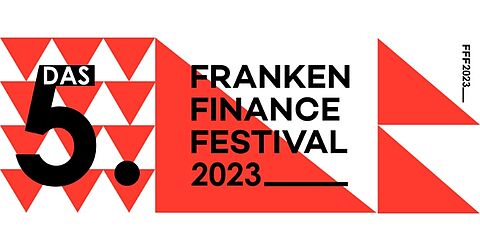 Whether start-ups, universities or companies – it is often a challenge to get an overview of funding opportunities. The Franken Finance Festival (FFF) wants to help! It offers a wide range of lectures on different financing options:
Early Stage Financing,
Grant funding,
Loan financing,
Equity funding,
Crowdfunding and
Business Angel Investments.
In the workshop part of the event, BayFOR will present the EU funding landscape. Other workshops will cover topics such as legal/tax legal forms, valuation of start-ups and intellectual property.
In 1:1 meetings, participants can discuss any open questions with experts and meet potential cooperation partners.
Event time
Wednesday, 05 July 2023, 08:30 am to 5:15 pm
BayFOR Workshop: EU funding landscape
3:30 to 4:15 pm
Format
The event will take place onsite.
Venue
d.hip – Digital Health Innovation Platform
Henkestrasse 127
91052 Erlangen, Germany
Agenda
Please find the agenda here.
Further information and registration
General information about the Franken Finance Festival 2023 can be found here. The registration link can be found here. Attendance is free of charge.
Event language
German
Contact at the BayFOR
Dr. Mikhail Antonkin
Scientific Officer, Health Research and Biotechnology
Phone: +49 911 50715-950
E-mail: antonkin@no-spam-pleasebayfor.org
Back to events