BayFOR at the MedTech Summit 2019
21/05/2019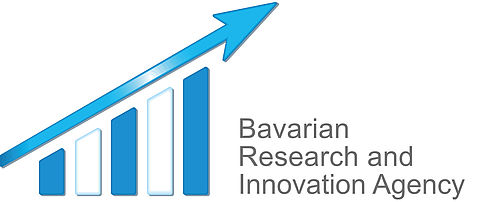 At the MedTech Summit 2019, medical technology will meet innovation and trailblazing technologies. Scientific and market-specific presentations will deliver insights into cross-technology approaches, industry trends and processes. The agenda will feature interactive and interdisciplinary items to help you generate new solutions.

The partners MT-CONNECT and Medtec Europe are combining their skills to become the leading platform for innovation, technology and business contacts in medical technology in Europe: MedtecLIVE. This premiere will cover the entire supply chain of international medical technology, from prototyping to manufacturing and post-manufacturing processes, and from IT to materials, components and service. Discover what exhibitors from actually more than 25 countries (November 2018) have to offer – and establish contacts in the market and in research that will really take you forward. With professional support from leading companies, associations and institutions. With academic support from the parallel congress, MedTech Summit. Skillfully managed by two leading exhibition organizers for the European industry.
The target groups are:
Researchers & developers
Manufacturers & suppliers
Medical professionals & healthcare users
Market & financing experts
Setting:
53 lectures, 17 workshop elements and discussions
Partnering event – efficient B2B networking
Evening reception at Imperial Castle Nuremberg (21 May 2019, at 7 pm)
The Bavarian Research Alliance (BayFOR) will join the event as a partner in the Bavarian Research and Innovation Agency (BayFIA). We will provide interested Networkers with information on European funding opportunities in the field of Health Research and Biotechnology. Moreover, we can help with finding Bavarian partners from Universities and SME for international cooperation.
For further information, please click here.
Date and time
May 21 - 23, 2019, 9 am - 6 pm, admission starts at 8 am.
Congress language
German and English

Venue
NürnbergMesse
NCC Mitte
90471 Nuremberg
Germany
(GPD: Karl-Schönleben-Straße OR special destination "Messe")
www.nuernberg-convention.de/de/ncc/anreise/


Further information on...
Agenda
Programme overview
Registration


Contact at BayFOR
Dr Michaela-Rosemarie Hermann
Team Coordinator & Scientific Officer
Health Research & Biotechnology
Phone: +49 (0)89 9901888-154
Email: hermann@no-spam-pleasebayfor.org
Dr Daniel Kießling
Scientific Officer
Nanotechnology and materials, Energy-efficient buildings and green vehicles
Phone: +49 (0)911 50715-920
Email: kiessling@no-spam-pleasebayfor.org
Back to events