Conference on Research Excellence in Ethiopia through North-South Collaborations
27/01/2022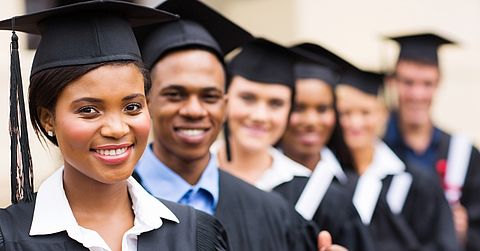 The main objectives of the conference are:
To enable universities, research institutions and funding organizations to share their experiences that are relevant for research excellence in Ethiopi

a;

To initiate a strong research collaboration between Ethiopian and European Universities and research institutions;

To create research excellence and mobility programs between selected universities and research institutions from Europe and Ethiopia.
Besides its role as a co-organizer of the event, BayFOR will inform about possibilities to strengthen the research cooperation between Bavarian, European and Ethiopian stakeholders.
As a researcher from Bavaria, Prof. Carsten Lorz from Weihenstephan-Triesdorf University of Applied Sciences (HSWT) will present an example of successful Ethiopian-Bavarian cooperation in applied teaching, science and agribusiness: the "Bavarian-Ethiopian Alliance for Applied Life Sciences" project.
Event time
Thrusday, 27 January 2022, 9:00 am to 3:30 pm (CET) (8:00 –9:30 GMT, 10:00–11:30 SAST, 11:00–12:30 EAT)
Format
Online
Agenda
The agenda can be found here.
Language
The event will be held in English.
Participation fee
The event is free of charge.
Registration
Please see the agenda for registration information.
Further information can be found here.
Contact
Dr Thomas Ammerl
Acting Head of Scientific Coordination Office Bavaria-Africa
Phone: +49 89 9901888-120
E-mail: ammerl@no-spam-pleasebayfor.org
M. Sc. Melanie Schulte
Scientific Officer Scientific Coordination Office Bavaria-Africa
Phone: +49 89 9901 888-124
E-mail: schulte@no-spam-pleasebayfor.org
Back to events