International Conference on "Scientific Challenges in European Health"
20/10/2010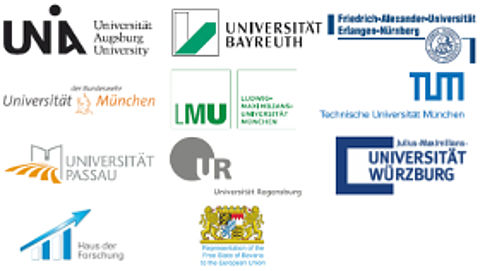 The overall objective of this international conference is to provide a platform for discussing key challenges in medical sciences with international stakeholders from science, industry and EU research policy-makers.
Leading scientists will point out relevant future trends, taking into account scientific, social and economic aspects. The subsequent discussions aim at opening up new horizons for promising future research topics, in particular for the thematic priority Health of the 7th Framework Programme, as well as beyond 2013.
The following four major themes will be highlighted at the event:
Neurosciences
Bioimaging
Degenerative Diseases
Biosystems Research
To face future medical challenges, the Bavarian State is funding several large Research Cooperations like ForNeurocell in the field of neurosciences or ForZebRA in degenerative diseases. Both will be presented during the conference.
Time: October 20th, 2010 - from 4:30 till 08:00 pm (open end)
Venue: Representation of the Free State of Bavaria to the European Union - Rue Wiertz 77, B-1000 Brussels
More information and the programme of the Conference.
Contact BayFOR:
Karin Lukas-Eder
Manager of the Brussels Office
Bavarian Research Alliance GmbH
Rue du Commerce 31
B-1000 Brussels
Tel. (+32) 02-289 19 17
Fax (+32) 02-289 19 18
E-Mail: lukas-eder@no-spam-pleasebayfor.org
Internet: http://www.bayfor.org
Back to events