International Water & Waste Management Workshop at IFAT 2022
31/05/2022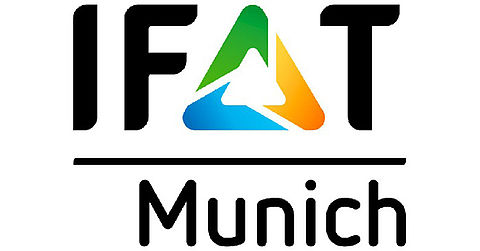 The purpose of this workshop is to bring together researchers from academia and industry from different regions and countries in Europe to develop joint European proposals within calls with a special focus on waste and water management technologies. This event will also give the participants an overview of the business collaboration and partnership opportunities with ecosystems from Bavaria (Germany), Wallonia-Brussels (Belgium), Rhône-Alpes and Auvergne (France) and the Netherlands.
Water and waste management faces multiple challenges due to urbanization, climate change and population growth, adding complexity and dynamics to the issue. To overcome these challenges, the European Green Deal wants to transform the EU into a modern, resource-efficient and competitive economy, ensuring:
no net emissions of greenhouse gases by 2050
economic growth decoupled from resource use
no person and no place left behind
The European Green Deal and the transition to climate neutrality, including Waste and Water Management, will bring significant opportunities for economic growth, job creation and technological development in Europe.
Within this context, the EU offers different funding opportunities for projects which support the implementation of environmental policies. The workshop will give the attendees an overview of the different funding schemes which can be used to set up RDI partnerships. The Bavarian Research Alliance (BayFOR), the NCP-Wallonia and EIT Raw Materials will assist you during the workshop to identify the right funding opportunities for your planned research and innovation project.
Program:
Morning Session – Introduction speeches + Topic: WATER
09h30 - 09h35: Welcome Speech by the Walloon President Minister, Mr E. Di Rupo
09h35 - 09h55: Prof. Jiri Wanner: General Overview about the topic
10h05 - 12h15: Pitches & Networking with creative coffee break
12h15 - 13h15: Walking Lunch for both topics WATER and WASTE
Afternoon Session - EU Funding Schemes and Waste
13:15 - 14h00: Presentation of the funding schemes on WASTE and WATER Topic (National Contact Point Wallonia, SPW-Research, BayFOR & EIT Raw Materials)
14h00 - 14h15: Presentation of clusters (Bavaria, Wallonia, Rhône-Alpes, Netherlands)
14h15 - 14h25: Peter Kurth, President Federal Association of the German Waste Management, Water and Raw Materials Industry: Recent challenges & innovation potential in waste management
14h25 - 16h45: Pitches & Networking with creative coffee break
16h45 - 17h30: Networking with Drinks & Snacks Date
Date
Tuesday, 31 May 2022, 9:30 to 17:30 hrs (CEST)
Format
This event will take place at the IFAT Trade Fair (Münchner Messe). In order to attend the workshop, you need to buy an IFAT entrance ticket: Tickets for IFAT 2022—prices and purchase
Hall A5 / south, 1st floor, Room A52
Participation fee
The event is free of charge.
Contact at BayFOR
Dr Thomas Ammerl
Head of Unit Environment, Energy & Bioeconomy
Phone: +49 89 9901888-120
Email: ammerl@no-spam-pleasebayfor.org
Back to events