Nanotexnology Expo 2023
01/07/2023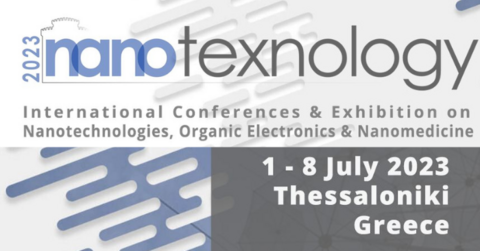 NANOTEXNOLOGY is a major nanotechnology trade fair that brings together innovators from universities, research institutes and industry to take nanotechnology from the lab to the market. NANOTEXNOLOGY explores opportunities in the emerging fields of nanotechnologies and organic electronics and includes a powerful community that brings together over 2,000 researchers, scientists, engineers, business professionals and technical experts to foster research and industry collaborations and technology transfer through networking and matchmaking.
At the Business Forum, BayFOR will present its portfolio of services and opportunities for EU funding in a lecture on 4 July 2023.
The Business Forum is one of the highlights of NANOTEXNOLOGY! Strategically located on the exhibition grounds, where EXPO 2023 will also take place, this event is a focal point for local and international delegations and individuals made up of potential employees, partners and investors. The event will take place during NANOTEXNOLOGY 2023 from 4-6 July 2023 and will be supported by the New Business Development & Commercialization Workshop, which will also take place during NANOTEXNOLOGY 2023.
At the poster exhibition accompanying the trade fair, BayFOR will present the following four EU projects, which it supported during the application process and in which it is now a project partner (project management, dissemination and training):
EU project HyFlow - The Best of Two Systems: Development of a new hybrid energy storage system.
EU project TwinVECTOR - European competence bundling in the development of world-class batteries of the next generation
EU project InShaPe - Next innovation leap in metal-based additive manufacturing
EU project RecyLIB - Recovery, Reintegration, Reuse - Direct Recycling of Lithium-Ion Batteries
BayFOR will also provide information on its service portfolio and expand its network at Nanotexnology in order to identify potential cooperation partners for future EU funding applications from Bavarian stakeholders.
Event date
1 to 8 July 2023
Venue
Porto Palace Hotel, 65, 26th Octovriou Avenue, 54628 Thessaloniki, Greece
Further information
For more information, please visit www.nanotexnology.com/index.php/expo
Contact at BayFOR
Dr. rer. nat. Panteleïmon Panagiotou
Head of Department Information/Communication Technologies | Natural & Engineering Sciences
Tel: +49 89 9901888-130
E-mail: panagiotou@no-spam-pleasebayfor.org
MBA Gabriela Blumberger
Scientific Officer and Project Manager Information/Communication Technologies | Natural Sciences & Engineering
Tel: +49 89 9901888-132
E-mail: blumberger@no-spam-pleasebayfor.org
Back to events