Science Summit at United Nations General Assembly (UNGA77)
13/09/2022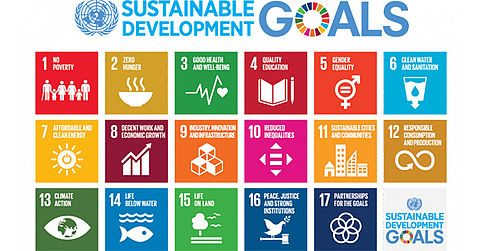 The role and contribution of science in achieving the United Nations Sustainable Development Goals (SDGs) will be the central theme of the summit. The aim is to develop and launch scientific collaborations to identify global scientific mechanisms and activities to support the achievement of the SDGs, the 2030 Agenda and Local2030. The Summit will explore what policy, regulatory and financial frameworks are needed to establish and sustain the scientific mechanisms required to support truly global scientific collaboration across continents, nations and issues. Scientific discovery through the analysis of vast amounts of data is within reach. This data-driven approach to science, research and development will be necessary if the SDGs are to be achieved.
BayFOR will participate in a panel session on 13 September. The title of the panel session is "Fostering Collaboration to Accelerate Innovation and Entrepreneurship: Convened by the Kilimanjaro Innovation Hub". The topic of the panel discussion is the importance of collaboration to accelerate innovation. Innovation is widely recognised as a key driver of economic growth and critical to increasing wealth, job creation and productivity. Indeed, building innovation and entrepreneurial capacity has played a central role in the growth dynamics of high-income countries. In this regard, BayFOR demonstrates how EU funding and joint cooperation projects between European and African stakeholders in particular can support and drive innovation and entrepreneurship.
Event time
13 - 30 September 2022. Panel session with BayFOR: 13 September 2022, 10:00pm - 00:00pm.
Format
The event will be held online via ZOOM.
Agenda
The agenda can be found here.
Language
The event will be held in English.
Participation fee
The event is free of charge.
Registration
Please register here under this external link.
Contact at BayFOR
Dr Thomas Ammerl
Acting Head of Scientific Coordination Office
Bavaria-Africa
and
Head of Unit Environment, Energy & Bioeconomy
Phone: +49 89 9901888-120
E-mail: ammerl@no-spam-pleasebayfor.org
Back to events