Series of digital events: Resilience and responsibility in times of crisis - the responsibility of Bavarian universities of applied sciences
14/07/2020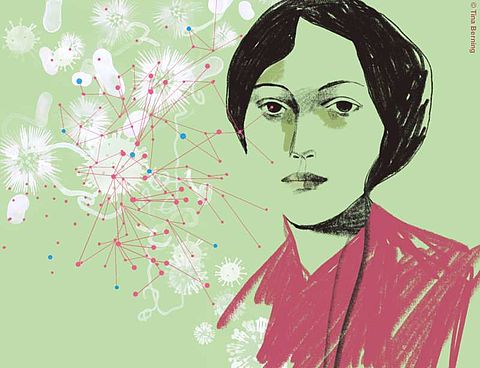 Part three of the series of events entitled "Resilience and responsibilities in times of crisis - the responsibilities of Bavarian universities" focuses on the organisation of international research partnerships in times of Covid-19: What impact does the pandemic have on ongoing international research projects? What happens if it is no longer possible to conduct local research because border crossings are prohibited? How good is the communication with project partners or political decision-makers, if it is only possible to meet virtually? Prof. Dr. Julia Priess-Buchheit from Coburg University of Applied Sciences, Prof. Dr. Ralf Ludwig from the Ludwig-Maximilians University in Munich and Mr Jesús Salcedo Villanueva from UN-Habitat in Nairobi, Kenya) will be discussing this.

Commencing with the launch event on 6 July 2020, science and research experts will be discussing topics relating to the responsibilities for universities in society during a pandemic until 30 September 2020. The focus will be on questions such as "Are democratic universities well-positioned?", "Are universities setting the right priorities for research and teaching?", "Are universities clever and diligent in their communications with respect to politics and society?"and "How do we promote the reconciliation of family life and academia?". All events will include video conferences and live streaming.
Next dates for the series of events

Thursday, 9 July, 10:15 a.m to 11:45 a.m.: Corona, Klima, Konjunktur – die Krise als Chance für die Akademische Weiterbildung
Monday, 13 July 2020, 10:00 a.m. to 11: 30 a.m.: International research collaboration in times of crises
Friday, 25 September 2020, 10:00 a.m. to 11:30 a.m.: Resilienz in Medizin- und Pflegestudiengängen an bayerischen Unis und HAWs
Wednesday, 30 September 2020: "Innovationen in der digitalen Lehre im Sommersemester 2020 – Lessons Learned und Grundsatzfragen" - this event is delivered as part of the University of Regensburg and OTH Regensburg digital teaching day
Location
The video conferences and live streams will take place on baywiss.de.
Registration
Register for the online events directly here.
Attendance fees
Attendance is free of charge.
Additional information
Learn more about the series of events here.
Contact at BayFOR
Dr Thomas Ammerl
Head of Unit Environment, Energy & Bioeconomy
Telephone: +49 (0)89 9901888-120
Email: ammerl@no-spam-pleasebayfor.org
Twitter: @BayFOR_UEB

Back to events