Thessaloniki International Fair Matchmaking Event
07/09/2020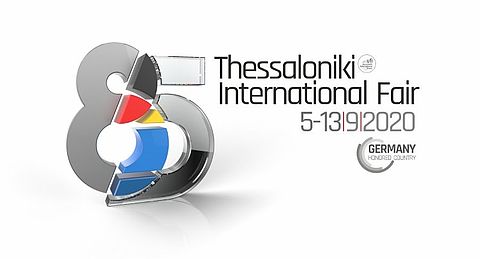 During the 85th edition of the Thessaloniki International Fair (TIF) - with Germany as the Honored Country - the German-Hellenic Chamber of Commerce and Industry, the Federation of Industries of Greece (SBE) and PRAXI Network are organizing a B2B matchmaking event. Companies from Germany and Greece will have the opportunity to find partners for joint R&I projects and conclude trade agreements. The Bavarian Research Alliance (BayFOR) is co-organizer as partners in the Enterprise Europe Network.
The B2B matchmaking event aims to present the potentials in all aspects of economy, science, and innovation trends, as well as to foster opportunities for partnerships between Greece and Germany. Participants will have the opportunity to meet in person company representatives both for bilateral cooperation and for European joint R&I projects.
It is open to companies from Germany and Greece from all fields. However, it particularly addresses participants from the following sectors: energy, environment, ICT, food & beverages, as well as construction and building materials.
The brokerage event is part of the Thessaloniki International Fair, one of the largest fairs of Greece. New technologies, innovative ideas, and ambitious entrepreneurial ventures will be on display, with a special focus on the importance of a circular economy at this year's edition.
Do you need support?
The Bavarian Research Alliance (BayFOR) will support you during the preparation and follow-up of the event. We can help you find new international partners for your project in the fields of research, development and innovation, and we can assist you with follow-up activities after the event.
In addition, we also provide information on European and national funding opportunities in the above-mentioned fields. Furthermore, we will show you how we can support you in applying for (EU) funding and in implementing funded projects.
Date and Time
Matchmaking Event
Monday, 7 September 2020 – Friday, 11 September 2020
A detailed schedule of the sessions can be found here.
Fair
Saturday, 5 September 2020 – Sunday, 13 September 2020
Weekdays: 16:00 – 22: 00 hrs
Saturday & Sunday: 10:00 – 22:00 hrs
Venue
Thessaloniki International Exhibition Center
154, Egnatia str.
Thessaloniki/Greece

The B2B meetings will take place in a specially designed area, in the German Pavilion 13.
Registration
Please register here for the matchmaking event until 5 September 2020.
Personalized profiles describing your expertise or partner search requests are required for participation. This is how the planning of the matchmaking sessions works.
Further Information
Please click here for the agenda.
BayFOR contact
Dr Panteleïmon Panagiotou
Head of Unit
Unit Engineering & Natural Sciences | Information & Communication Technologies
Phone: +49 911 50715-920
Email: panagiotou@no-spam-pleasebayfor.org
Back to events