Current status of the association negotiations: Turkey and Moldova are associated states again
04/11/2021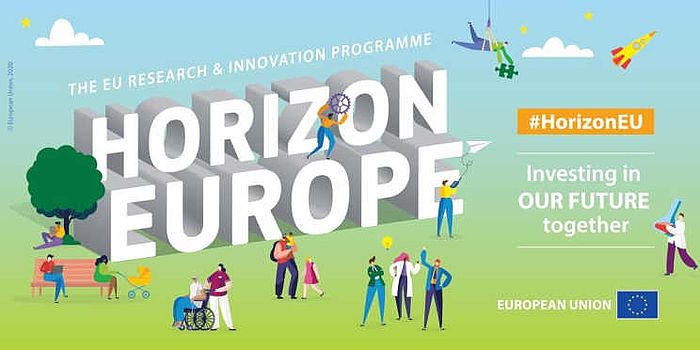 The European Union can only tackle global societal challenges in cooperation with other countries. That is why international cooperation between EU Member States and countries outside the EU is also an important cross-cutting theme in Horizon Europe. Through it, the EU aims not only to strengthen excellence in research and innovation, but also to ensure the EU's economic competitiveness.

As a rule, a consortium in Horizon Europe must include three independent partners from three different Member and Associated States.

The following countries were associated with Horizon 2020: Albania, Armenia, Bosnia & Herzegovina, Faroe Islands, Georgia, Iceland, Israel, Macedonia (FYR), Moldova, Montenegro, Norway, Switzerland, Serbia, Tunisia, Turkey and Ukraine.

These sixteen non-EU countries, as well as the United Kingdom, had expressed their interest in being re-associated with Horizon Europe as well. So far, Iceland, Moldova, Norway, Turkey and Ukraine have signed the official Horizon Europe Association Agreement with the EU.

The final association for Albania, Bosnia & Herzegovina, Faroe Islands, Israel, Kosovo, Montenegro, Northern Macedonia, Serbia and Tunisia is expected at the end of the year.
With Israel, for example, negotiations were successfully concluded on 9 October 2021, so that the new Association Agreement can be signed before the end of the year.
With Switzerland, the association negotiations failed for the time being in July 2021.

The negotiations with the United Kingdom are still pending. However, the UK, as well as Albania, Armenia, Bosnia & Herzegovina, Faroe Islands, Georgia, Kosovo, Montenegro, Morocco, Northern Macedonia, Serbia and Tunisia are currently still covered by the transitional arrangements set out in the first Horizon Europe 2021-2022 work programme - i. e. entities from these countries are currently considered eligible under the conditions applicable to associated countries.
Appropriate (EU) funding instruments for Israel, Morocco and Tunisia
The Bavarian Research Alliance supports the initiation of joint cooperation projects in research and innovation, especially with the states of Israel, Ethiopia, Tunisia, Senegal and the South African regions of Western Cape and Gauteng, through its Scientific Coordination Offices (WKS) Bavaria-Israel and Bavaria-Africa. Our WKS Bavaria-Québec/Alberta/International is also active for the Western Cape region within the framework of the RLS network.

The WKS advises on suitable (EU) funding instruments and facilitates personal scientific exchange by awarding mobility grants for Bavarian actors in the field of research and innovation.Are you planning a research or innovation project with Israel, Morocco or Tunisia, but don't have any funding for it yet? Turn your idea into reality and bring top Bavarian research to EU level! Contact our scientific advisors for specific information!