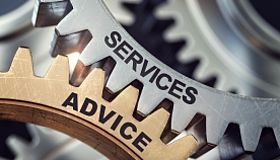 BayFOR's SME advisory service supports small and medium-sized enterprises (SMEs) in Bavaria in applying for EU funding for research, development and innovation. We act as an interface between science and industry and promote the active networking of Bavarian companies and universities at European level. This provides SMEs with access to high-profile research expertise, for example, which makes them more competitive. Universities in turn can translate their research results into specific products and services together with the companies. The primary focus for the SME advisory service is the framework programme for research and innovation, Horizon Europe, and other EU funding programmes tailored to SMEs.
Key Account Management Service
One of the elements of Horizon 2020 is the SME Instrument, which is intended for highly innovative small and medium-sized enterprises. Bavarian SMEs that are funded under the SME Instrument can call on us free of charge as a Key Account Manager (KAM) – this is possible as BayFOR is a partner in the Enterprise Europe Network. For example, the KAM makes contact with a business coach financed by the EU, which advises the SME on its business plan or on implementing its funded project or provides information on market potential and sales opportunities. The KAM plans the individual activities in the process and guarantees the quality of the business coaches as well as the professional execution of the process.
The Enterprise Europe Network
We are a partner in the Enterprise Europe Network, the largest advisory network for SMEs in the world. We can provide support in searching for suitable cooperation partners for SME research and development projects: We suggest suitable partners from different areas of research by means of a topic-specific search function in an international database or help you set up a partner search by yourself.