BayFOR at World Sustainable Energy Days
04/03/2020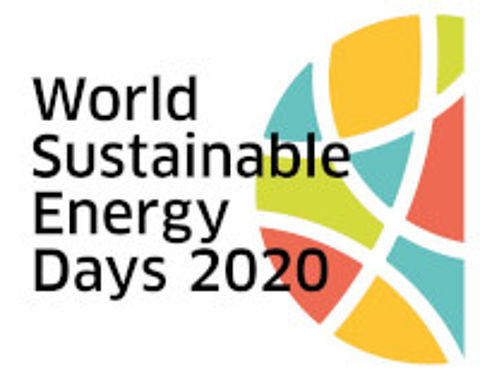 Since 1992, the Upper Austrian region welcomes every year experts and decision makers in the field of energy efficiency. In the past few years the clean energy transition is taking on a new dynamic in Europe and worldwide. "Energy efficiency first" and "global leadership in renewables" are at the centre of this transformation process. This requires strong policies, competitive businesses, technology innovation, investments and the involvement of the citizens. By addressing these topics and more, the annual event "World Sustainable Energy Days" attracts over 600 guests from all over the world.
Five dedicated conferences at a glance:
• Energy Efficiency Policy Conference
• Industrial Energy Efficiency Conference
• Smart E-Mobility Conference
• Green Financing Workshop
• Young Energy Efficiency Researchers Conference
The European project INNOVIP - Innovative multi-funtional Vacuum-Insulation-Panels (VIPs) for use in the building sector
The EU project INNOVIP will progress VIP technology by addressing these key issues: The international project team led by the Munich-based Forschungsinstitut für Wärmeschutz e. V. will use innovative technologies and develop new materials, as well as improve production processes. Using a new type of protective envelope and alternative fillers – for example perlite – the INNOVIP consortium is aiming to make this highly-efficient solution more competitive. Moreover, the project partners will be working towards a further improvement in the efficiency of the VIPs as well as the development of features such as anti-mould coatings and increased fire resistance.

At the Poster Presentation you will have the opportunity to get a deeper insight into the projects approach.
The Bavarian Research Alliance GmbH
BayFOR will not only present INNOVIP, but also promote Bavaria as a centre for science and innovation by enhancing its network of international partners.
As a Bavarian stakeholder, you can benefit from BayFOR's expertise in regional, national and European research funding. We can support your project from initiation to completion - including all project management issues. Our scientific experts provide subject-specific information and offer strategic advice and active support for initiating projects, setting up international research consortia and writing and submitting proposal applications. Upon successful evaluation, BayFOR is able to provide support during grant preparation with the European Commission and, when requested, BayFOR provides support with project management throughout the project duration.
Date and time
March 4 - 6, 2020
Conference languages: German and English
Register here
Venue
Stadthalle Wels
Pollheimerstrasse 1
A-4600 Wels
Austria
More Information
For more information, please click here.
The agenda you will find here.
Contact at BayFOR
Dr Daniel Kießling
Scientific Officer Information & Communication Technologies | Engineering & Natural Science
Phone: +49 911 50715-920
Email: kiessling@no-spam-pleasebayfor.org


Back to events