Brokerage Event on Artificial Intelligence in Horizon 2020 at the Integrated Plant Engineering Conference in Nuremberg
11/03/2020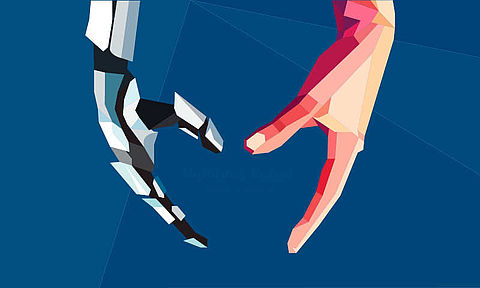 The conference, organized by the Nuremberg Chamber of Commerce and Industry (IHK), serves as a platform for technology providers and users to exchange experiences and ideas in the areas of artificial intelligence, machine vision, and intelligent products and platforms. In addition to a keynote on the topic of "Start up challenge experience from Silicon Valley to London", there will also be insight into the experiences of our partner countries Denmark, Estonia, Finland, the Netherlands, and Sweden on the digitization of the value chain.

The brokerage event is being held as part of the conference. Here you will have the opportunity to identify suitable project partners from other European countries as well as bring your own expertise into Horizon 2020 project applications. You will meet suitable, potential project partners from the science community and industry in order to exchange your initial ideas and experiences for a possible EU-funded project. The brokerage event focuses on the upcoming EU calls on artificial intelligence with deadline in April 2020. For more information about this funding programmes, please click on these links:
Interested parties can book bilateral, 10-minute meetings with suitable participants in order to find partners for joint European projects. Participants are selected according to the brief profiles submitted.

Four tips for putting together a meaningful and descriptive profile for the brokerage event:

Information is key: The more suggested profile fields you fill out, the better your chances are for successful meetings. We require you to fill in the profile completely to participate.
Fill in the "Marketplace Opportunities": What kind of cooperation partners are you looking for? Enter some relevant information in "marketplace" in order to increase your visibility and to search for partners that match the EU topcs on artificial intelligence you selected.
Select "EU topics on AI": Select the EU topics on artificial intelligence for which you have a project idea and would like to initiate a joint EU-funded project.
As concise as possible and as long as necessary: Find a good middle ground for your presentation.
The conference is organised by the Nuremberg Chamber of Commerce and Industry for Central Franconia. The brokerage event is carried out by the Enterprise Europe Network with Bayern Innovativ GmbH as the main organiser and the Bavarian Research Alliance as co-organiser. Both are partner organisations in the Bavarian Research and Innovation Agency (BayFIA).
BayFIA offers the following advisory services at the event: Bayern Innovativ helps you to search for partners in the areas of automation and digitization, while the Bavarian Research Alliance provides assistance with drafting applications for EU funding, which includes an international partner search for consortium building.

Date
Wednesday, 11 March 2020, from 08:00 to 16:30 hrs.
For more information please click here.

Location
IHK Akademie Nürnberg, Walter-Braun-Straße 15, 90425 Nuremberg, Germany

Participation
Participation in the brokerage event is free of charge.

Registration
Please register here with your brief profile by 2 March 2020. Here you can find an overview of the participants currently attending. Due to the limited number of participants we recommend early registering and profiling.

Please note: In the interest of the participants, the organisers strive to reach an international audience with suitable profiles. They therefore reserve the right not to consider individual registrations.

You will find a detailed programme here.
The language of the conference is English.

BayFOR contact (for EU inquiries)
Dr Panteleïmon Panagiotou
Head of Unit: Information & Communications Technology
Engineering & Natural Sciences
Phone: +49 (0)89 9901888-130
Email: panagiotou@bayfor.or

Bayern Innovativ contact
Anja Groß
Enterprise Europe Network Department
Phone: +49 (0) 911-20671-319
Email: gross@no-spam-pleasebayern-innovativ.de


Back to events