CIRCULAR FoodPack Conference: "Circularity for Food Packaging"
23/11/2023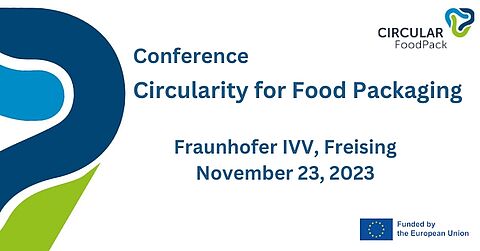 This is why CIRCULAR FoodPack develops innovative solutions along the entire recycling value chain to make flexible food packaging circular. At the "Circularity for Food Packaging" conference, the project partners and experts will present the latest findings and developments on the following topics:
Consequences of the European plastic packaging waste directive/regulation (PPWD)
Circularity in plastics
European waste streams in collection and sorting
Recyclates in food contact applications
Design for recycling, inks and deinking
Recycling potential of multi-material flexible packaging
The event will take place at the Fraunhofer Institute for Process Engineering and Packaging IVV in Freising, Germany, and is organised in cooperation with the Bavarian Research Alliance (BayFOR).
With the participation of our project partners and experts from all over Europe, the conference aims to be an invaluable platform for sharing knowledge, fostering collaboration and generating viable strategies to drive sustainability in the food packaging sector.
Whether you are involved in waste management, the recycling industry, packaging design, policymaking or research, this event is a great opportunity to gain insights in the latest research findings and technologies, network with European partners and industry peers and contribute to the ongoing dialogue on food packaging circularity. Register now and secure your participation!
Event time
Thursday, November 23, 2023
Format
The event will take place onsite.
Venue
Fraunhofer Institute for Process Engineering and Packaging IVV
Giggenhauser Straße 35
85354 Freising, Germany
Agenda
The preliminary agenda for the conference can be found here.
Registration
The registration link can be found here. Please register by 7 November 2023. Participation is subject to fees. The early bird rate (350 EUR) is valid until 29 September 2023.
Only the confirmation of participation entitles you to attend the event.
Event language
English
Contact at the BayFOR
Verena Bürger-Michalek
Project Manager
Telephone: +49 89 9901888 – 174
E-Mail: buerger@no-spam-pleasebayfor.org
Christine Müller
Assistant and Project Manager
Telephone: +32 (2) 5033154
E-Mail: mueller@no-spam-pleasebayfor.org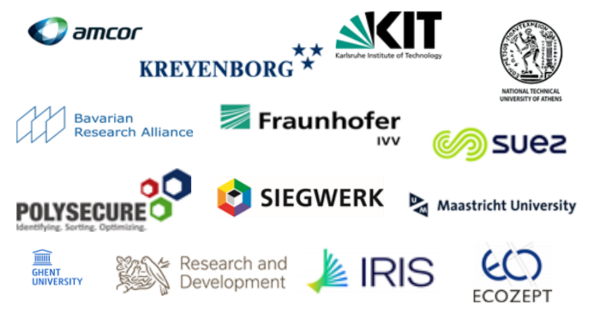 Back to events