EuroNanoForum 2015
10/06/2015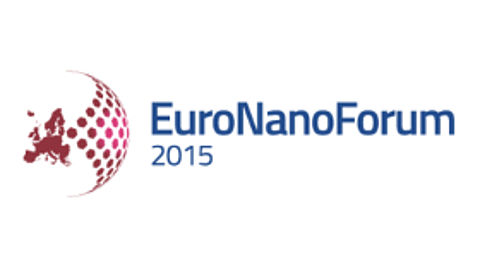 The organizers of the three-day conference are anticipating 1,000 participants from 50 countries. That makes the EuroNanoForum a high-calibre, international platform for industry, science and politics. Key topics include augmenting Europe's ability to compete and its re-industrialisation. Attention is also placed on highlighting innovative developments achieved in the fields of nanotechnology and new materials as well as opportunities for the use and commercialisation of the new technologies.
The event comprises a conference with an accompanying poster session, a Brokerage Day and the "Nanotech Europe Exhibition", which is regarded as the largest marketplace for materials, applications, products and research in nanosciences.
BayFOR presents at its stand, among other things, EU projects that are coordinated in Bavaria, namely HarWin and SusFuelCat, as well as three other European funded projects OrgBIO, OSNIRO and SolarDesign, which BayFOR has supported during the application process and in which it is partially involved as consortium partner. Moreover, for the HarWin project, BayFOR has a number of exhibits on hand to illustrate the project's current state of research. In addition to that, it also aims to provide information about its service portfolio and will be participating in the Brokerage Day. With this brokerage event the EuroNanoForum enables companies, researchers and scientists to identify partners for future collaborative research in Europe.
Time: 10 to 12 June 2015
Venue: Conference & Events Centre, Radisson Blu Hotel Latvija, Elizabetes street 55, Riga 1010, Latvia
For further information, please see www.euronanoforum2015.eu.
Back to events