Virtual Alpine Observatory Symposium 2015
27/10/2015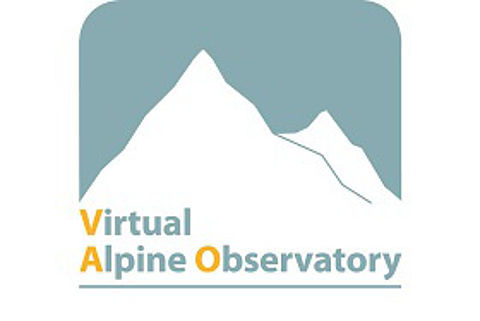 Alpine high altitude research stations contribute significantly to the monitoring, understanding, and forecasting of processes in the Earth system. Their exposed location creates almost ideal conditions for the investigation of many physical and chemical processes in the atmosphere, geosphere, cryo- and hydrospheres, and biosphere. The Virtual Alpine Observatory project supports the research activities of the alpine high altitude research stations by aggregating their measurements and performing joint research projects. Access to other data (e.g. satellite-based) and to high performance computing facilities creates rare research opportunities.
The symposium provides an ideal forum for obtaining up-to-date information about the latest developments within the project, exchanging ideas, identifying future trends, and networking with the international high altitude research community.
Symposium details
Time: October 27-30, 2015
Venue: Europasaal at Edmundsburg, Mönchsberg 2, 5020 Salzburg, Austria
Flyer including preliminary agenda: download here
Fee:
The conference fee accounts for 36 €/day and includes catering. Participants will get an invoice following the conference.
Excursion fee for Friday, 30.10.2015 (no conference programme):
Please note that the excursion fee will be collected on-site!
Please bring your own food.
On the first conference day, a common conference dinner will be organized at Stieglkeller Salzburg (www.stieglkeller.at).
Date: Tuesday, 27.10.2015
Begin: 19 hrs.
Fee: 59 € (beverages included)
Please inform vao@no-spam-pleasebayfor.org in case you prefer vegetarian food or a special diet.
Abstract Submission
Authors who wish to give a presentation or present a poster are requested to submit an abstract (approx. ½ page + 1 figure). Please send your abstract until 30.09.2015 to vao@no-spam-pleasebayfor.org.
Topics:
I. Climate Change and Impacts
II. Alpine Environment, Dangers and Risks
III. Alpine Water Cycle
Abstract template: view Word document
Poster template: view PPT
(Storage platform: Dropbox. No registration for Dropbox needed!)
Accomodation
Accomodation is not provided. However, we recommend staying at Motel One where a block of rooms is booked until 30/09/2015. Reference: "VAO Symposium"
Prices (breakfast and visitor's tax included):
Double room for single use: € 79,65/night
Double room: € 105,30/night
Address:
Motel One Salzburg-Mirabell, Elisabethkai 58-60, 5020 Salzburg, Austria
Announcement 'Virtual Alpine Observatory Symposium 2015' by DLR's Earth Observation Centre:
http://www.dlr.de/eoc/desktopdefault.aspx/tabid-5258/17388_read-42716/
Contact at BayFOR
Teresa Kindermann
Project Manager VAO
Phone: +49 (0)89 9901888-125
E-mail: vao@no-spam-pleasebayfor.org
Back to events